Every year before the start of the new semester, I head to the nearby bank to get a free 'student planner'. It is a calendar designed especially for students and covering the time from July of the present year until June next year.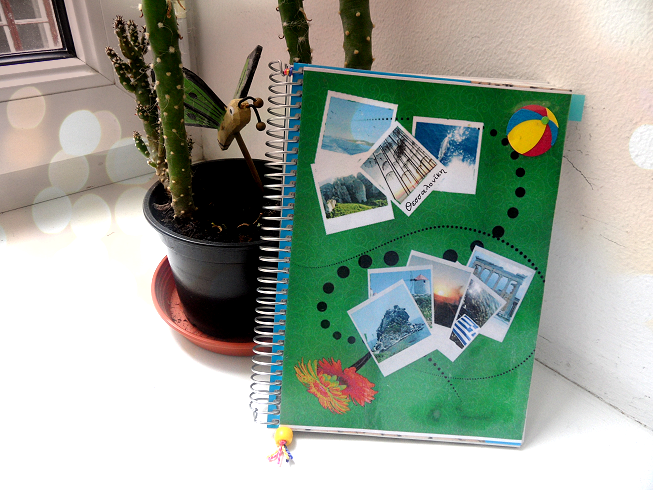 The reason why I prefer to get this calendar instead of buying one in a store is because I like designing the cover myself. For the past six years, I have personalized my planner that way, starting just by taking small pictures from magazines and arranging them in a nice way, until it got more 'sophisticated' and I started using my graphic program to compile the pictures and print the finished version.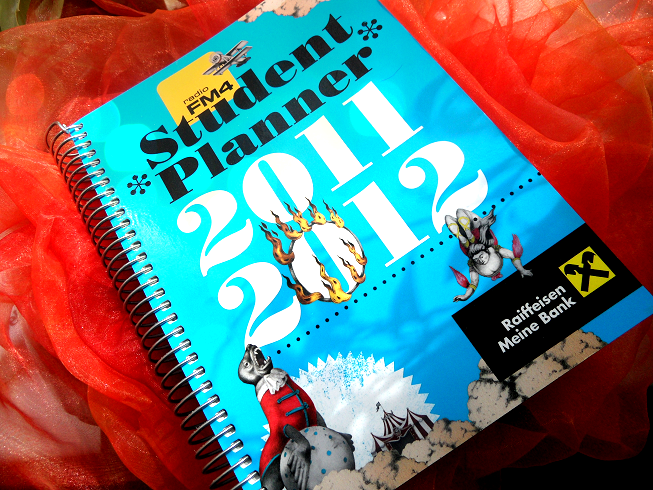 This is what I started with.
This year I went for the color green, as it is my favorite color
–
but somehow, I have never used it for a calendar design before. The pictures are some that I took during my exchange semester in Greece and the ball in the corner was a sticker I had left.
On the backside, you can see photos from Hong Kong, as this is the next place I would really like to go for a longer period of time. I didn't take these myself but found most of them via the Google image search function. Once again, the sand castle is a left-over from the stickers I used to put on my letters whilst in Greece ;)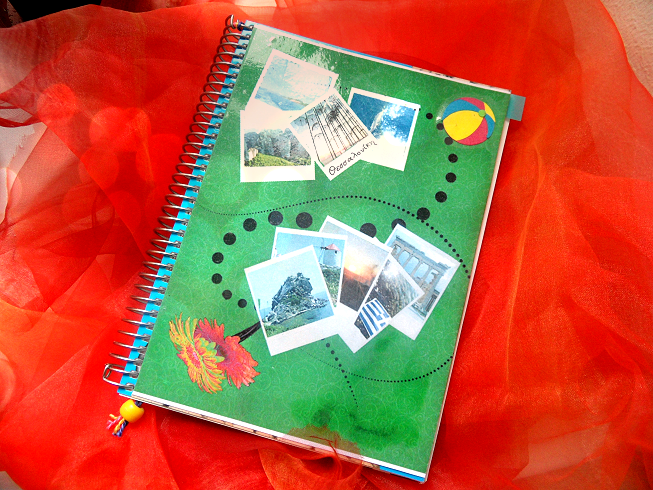 I also made my sister's calendar – she always relies on me to come up with something and this year I even decided to give our planners the same design. The differences are that for hers I chose the primary color blue and the pictures are from Macau (front) where she will spend the next two months visiting her boyfriend, and from Taiwan (back), as that is where she spent her exchange semester.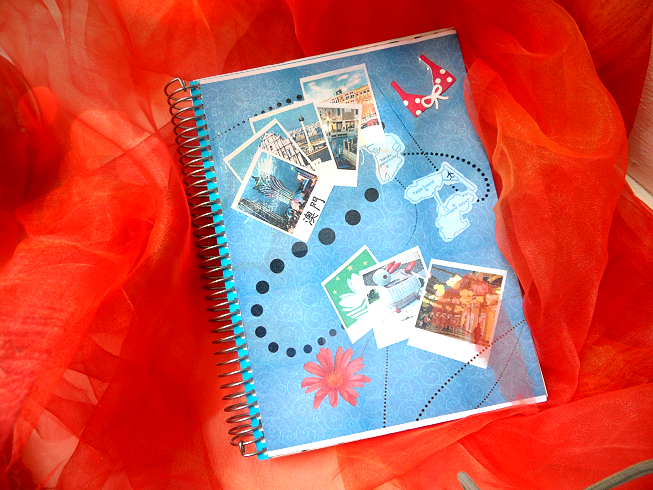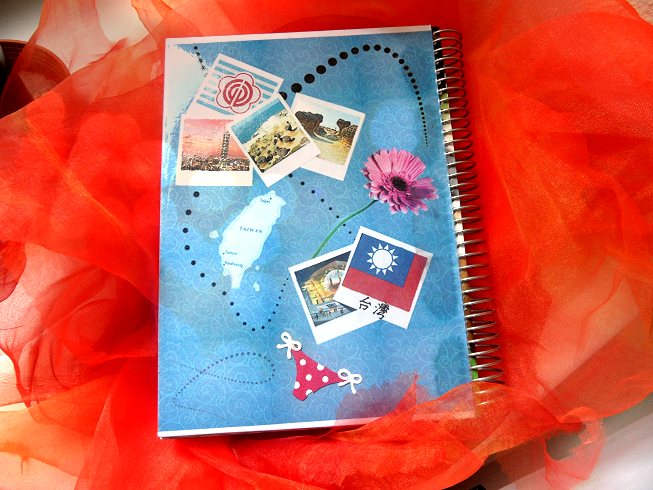 Additionally, I normally make something like a 'bookmark' so I can easily find the day and week we're currently on. For making it, I used normal threads that you usually take for creating friendship bracelets and braided them, adding a yellow pearl at the end.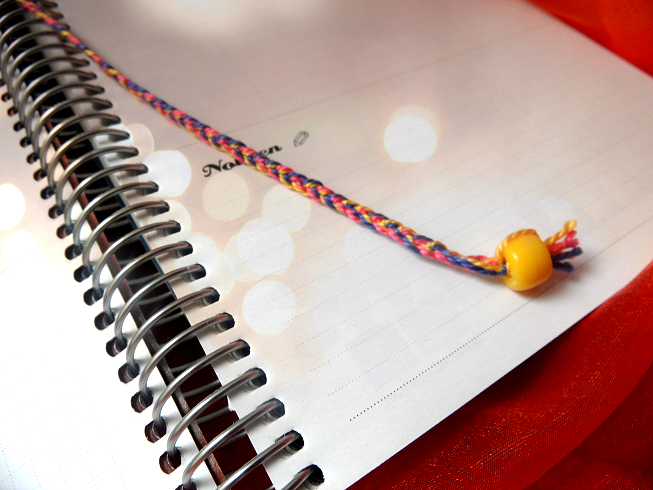 And with that, my calendar was finished! :)
Notes
:
The filter I used to add the sparkles to the images is from the lovely Carrie - creator of WishWishWish.
To make the pictures on the calendars look like polaroids, I used templates from the artist lured2stock at my favorite graphic website, DeviantArt.
Love,